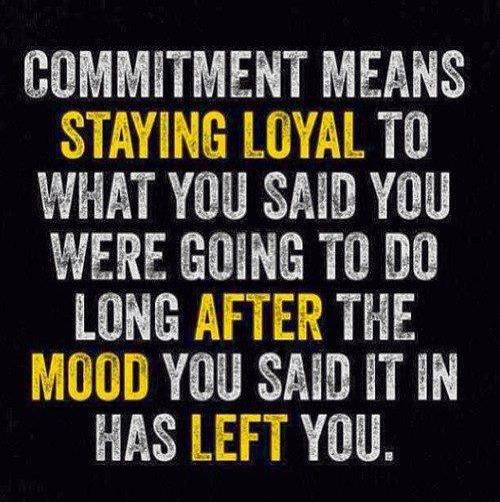 CTA Announcements Week of May 7
Sara Middlebrook
Friday, May 04, 2018
CTA GENERAL ANNOUNCEMENTS
Teacher Appreciation Week is May 7-11. Please take a few minutes to thank the teachers for all they do for our students!
Dress Code Reminders for Warm Weather (As taken from the student handbook):
Student Dress:
Most young adults accept responsibility for their dress and grooming habits. It is hoped that all members of the Creative Technologies Academy student body will accept personal responsibility for maintaining our school's agreed upon standard of dress and grooming. The students will be the final test for the success and continued use of this code in the future.
The following guidelines shall prohibit student dress, insignia, headwear or grooming practices which:
A. Present a hazard to the health or safety of the student him/herself or to others in school.
B. Interfere with school work, create disorder, or disrupt the educational environment.
C. Create, promote, or contain vulgar, lewd or obscene language, gang affiliation, or illegal activity.
D. Create ill will, hatred, or is divisive or prejudicial on the basis of religion, race, color, national origin, gender, sexual orientation, or disability.
E. Portray death or destruction.
F. Prevent the student from achieving his/her own educational objectives because of blocked vision or restricted movement.
G. Are too revealing: sagging, short skirts/shorts, and tops that do not cover midriff and bust area or do not have straps at least 1 inch wide.
H. Undergarments should not be visible at any time( this includes boxer shorts, briefs, underwear, bras, etc)
I. Shorts must be no higher than 6 inches above the top of the knee
J. Skirts must be no higher than 4 inches above the knee
K. Cleavage should not be visible at any time.
L. Spaghetti-strap tank tops, tube tops, and halter-tops are not acceptable. Tank tops, if worn alone, must have straps that are at least 1 inch wide and must cover undergarments.
M. Ripped or distressed jeans are not permitted if they violate items A or B.
N. Headwear (all hats, bandanas, hoods, etc.) should not be worn during the school day.
PE Reminder: Please remember to bring tennis shoes for PE...sandals and flip flops are hard to
run around in.
Elementary Concert (May 8): The concert is Tuesday, May 8 at 6:30 p.m. at the Cedar Springs High School Auditorium. All grades (K-5) will perform together in one concert. Students in grades K-5 need to meet in the auditorium at 6:15 p.m. and the concert will begin at 6:30 p.m.
Attire - students should dress to the specific time period as listed:

Kindergarten and 1st Grade students: The 50s

2nd and 3rd Grade students: The 60s/70s

4th and 5th Grade students: 80s/90s

4th and 5th Grade students are expected to bring their recorders as we will have a special recorder song during the concert.
CTA Fishing Club: Mr. Ben Perry, husband of Mrs. Perry, our physical education teacher, will be on campus in Room 205 of the high school on Friday, May 11, at 12:50 p.m. for an informational meeting with any students, male and female, in grades 6-12 interested in being part of a fishing club! Parents are welcome, too. Please email Mr. George at dgeorge@ctachargers.org if you plan to attend this meeting.
Spring Fling (May 11): May 11, 5:30-8:30 p.m. at CTA. Come join us as CTA travels around the world at their annual Spring Carnival, Silent Auction and Extravaganza. Free admission, low cost carnival games and food. You will be able to view the CTA Creates artwork, bid on silent auction items, enjoy food and win prizes all to support the PA and our teachers.
Girls Charging Ahead Fundraiser (May 11): Bake Sale/Lemonade Stand Fundraiser for a local animal shelter
When: Friday, 5/11 at the school carnival between 5:30-8:00 (We ask that the GCA girls can be there to help set up at 5:00)
Where: Mrs. Campbell's Classroom Room 105 in the Elementary Building
How can you help?!
We need homemade or store bought baked goods, individually wrapped, as donations for this event. You do not need to price anything; we can handle that the night of the event.

We need lemonade mix, a large cooler to mix it in, and plastic cups!

We need you to spread the word and come buy the yummy baked goods!
CTA Spring Campus Clean Up Day (May 12): Saturday, May 12 from 9-11:30 a.m. Pizza will be provided. Please call the office at 616-696-4905 to have your name put on the volunteer sign-up sheet.
Disney Trip Fundraiser: For those students in grades 6-11 who are interested in going on the Disney Choir Trip there is a Thirty-One Fundraiser. If you are interested in purchasing a Large Utility Tote please see Mrs. Van Harten or any student who will be going on the trip. Orders are due by May 20.
Girls Charging Ahead 5K (May 21):
What: Our 4th annual 5K!
When: Monday, 5/21 3:30 (ish) -- 5:00 (ish)
(For the GCA Girls/families there is a celebration ice-cream social afterward in the CTA cafeteria)
Where: The stretch of the White Pine Trail between Pine St. and 19 Mile road. We start at Pine Street and run to 19-mile road and back.
(The GCA girls will meet and walk to the trail from school and back to school after the race for the celebration)
How can you help?!
We need volunteers to man water stations (We will have 4 different water stations)

We need water coolers, cups, and tables for the water stations

We need crossing guards at Cedar Springs Avenue

We need walkers/runners to participate with us---the more the merrier!

We need first aid/safety patrollers!

We need cheering on/sign makers!

We need donations of ice-cream, toppings, bowls, and spoons for the celebration to follow!
If you are able to help with either event in anyway or have questions, please contact Mrs. Campbell or Ms. Liscombe: kcampbell@ctachargers.org and sliscombe@ctachargers.org.
MS/HS Charger Choice Event: The middle and high schools are holding a Chargers Choice event on June 4 from 1:20-2:40. This is a fun-filled afternoon filled with activities that are, for the most part, outside of our every day academics. In the past, sessions have included creative writing, yoga, tie-dye, pinata-making, and many more! This year, we are reaching out to our very talented CTA families in hopes that you may have a hobby, craft, and/or skill that you'd be willing to share with our students on this day. The event is comprised of two 45 minute sessions. If you have any questions, please contact Jenny Bangma at jbangma@ctachargers.org or Trisha Rose at trose@ctachargers.org. Thank you so much!
International Exchange Student Host Families Needed: Meet Hai from Vietnam. He will be attending CTA for his freshman year of high school. Hai really enjoys playing basketball. He also likes to go fishing and swimming. Hai loves to collect shoes and considers it a hobby. He loves shoes related to basketball, including Jordan's, Curry's, and Lebron's shoes. Please contact us to learn more about welcoming Hai into your home and your hearts. Host families provide the student with room and board as well as some transportation and guidance. Students come with their own spending money and insurance. This is an experience of a lifetime that you do not want to miss out on. For more information you can contact the ECEP office at 616-951-7010 or email us at ecep@ecepnet.org.


Spring Testing Reminders: We would like to ask for your help to make sure that all students perform their personal best on these tests. Your efforts to assist us in the following areas will help your child do his/her very best on these assessments and they will be appreciated by our staff in their efforts to keep getting better in the classroom:
Note the testing schedule as sent home by teachers.

Please avoid making outside appointments or removing your child from school when your child is scheduled for testing.

If you already have a scheduling conflict, please make an effort to change that.

Please ensure that that your child is in attendance daily and arrives on time.

Make sure your child gets plenty of sleep before testing days and has a good, healthy breakfast.

Finally, students should know that there will be some hard questions and that everybody gets some answers wrong. However, encourage your child to do his/her very best and take pride in getting as many answers right as possible.