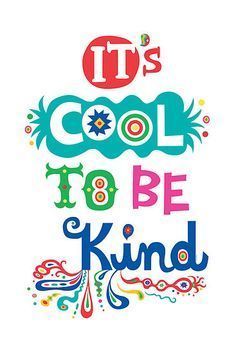 Announcements Week of 8/27
Sara Middlebrook
Thursday, August 23, 2018
CTA GENERAL ANNOUNCEMENTS
NO KCTC classes on Friday, Aug. 24.
CTA Choir 2020 Disney Trip Fundraiser: Students who are going on the CTA Choir Disney Trip will be doing a fundraiser on Wed., Sept. 5 from 3-4 pm after school in Mr. Holtrop's Room. Please bring a cell phone and have a list of family/friends you can contact.
Fall Drama Performance Auditions: Students in the Drama Performance class need to sign up for a time on Mr. Holtrop's door to audition for the fall play. Auditions are Mon., Aug. 27 or Tues., Aug. 28. Students may be chosen to read for specific roles at callbacks on Wed., August 29. Available audition times for Monday or Tuesday are 3:15-4:30 p.m. Each student only needs to sign up for one time. Wednesday's callbacks will be from 3:15-4:30 p.m.
Great Start Readiness Program 4 year old preschool at CTA still has openings! If you are interested in enrolling your child please visit this link: https://preschool.kentisd.org/ and be sure to select Creative Technologies Academy as your school of choice! Because this is a GSRP program there are only 16 slots available for students. These slots will be awarded based on income and the Kent Intermediate School District will be contacting families regarding final placement. First day of preschool is Sept. 17. Please contact Autumn Mattson (amattson@ctachargers.org) if you have any questions.
International Exchange Student Host Families Needed: Hosting a student offers a wonderful learning experience for not just the student you are taking in, but for your own children or even grandchildren. This year we have two great kids who are still in need of a permanent host family. If you have not met Tom and Vicky you should look them up and say hello. This opportunity will open their eyes to the world and pave the way for global peace and understanding. These students come with their own spending money, insurance and have been carefully screened for maturity and English ability.This is an experience of a lifetime that you do not want to miss out on. For more information you can contact the ECEP office at 616-951-7010 or email us at ecep@ecepnet.org.