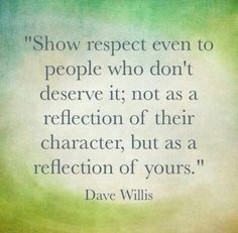 Announcements Week of 9/24
Sara Middlebrook
Friday, September 21, 2018
CTA GENERAL ANNOUNCEMENTS (Week of 9/25)
Basketball Parent Meeting: Attention all interested girls and boys basketball players/parents grades 6-12 - there will be an informational meeting on Monday, September 24 at 5:15 p.m. in the auditorium to discuss this upcoming season. See Coach Perry or Coach Bowmar if you have questions, otherwise, we'll see you then!
CHARGER VOICES: Students in Charger Voices will again be doing our annual candy bar fundraiser. Candy bar boxes will be passed out next week Thursday, September 27th. Students are responsible to either sell the entire box or return what they do not sell. Candy bars will be sold for $1 each. Please join us in helping the choir fundraiser for our festival trips, choir music, and other events.
ANNUAL STUDENT VS. STAFF FLAG FOOTBALL: The game will take place on Thurs., Sept. 27 at 3:15pm. If you are a high school student and would like to participate, sign up sheets are outside Mrs. Rose's class. We are asking that each grade wear a specific color: freshmen - red, sophomores - green, juniors - purple, and seniors - blue. You do not need to wear that specific color in order to play. If you aren't playing, please come support the teams!
HIGH SCHOOL NEWS: Mrs. Dille has started senior conferences. If there are any parents/guardians who would like to come in for the conference, please email Mrs. Dille at: cdille@ctachargers.org. We will be discussing credits, SAT scores, and plans for after high school.
International Exchange Student Host Families Needed: Hosting a student offers a wonderful learning experience for not just the student you are taking in, but for your own children or even grandchildren. This year we have one student who is still in need of a permanent host family. Binh from Vietnam is currently attending CTA for his senior year of High School. He is with a welcome family, but would like to be placed with a local family in the school district. Binh has excellent English skills, outstanding academics, and extremely polite. This is his second year in the United States. He spent last year in Georgia and the first thing you will notice is his southern charm! He enjoys playing sports, hanging out with friends and watching American movies. Binh really likes to play soccer. His welcome family says that he will fit in well with any family. He likes to play with children, or just hang out and entertain himself. He is very easy going and gets along with everyone!This is an experience of a lifetime that you do not want to miss out on. For more information you can contact the ECEP office at 616-951-7010 or email us at ecep@ecepnet.org.