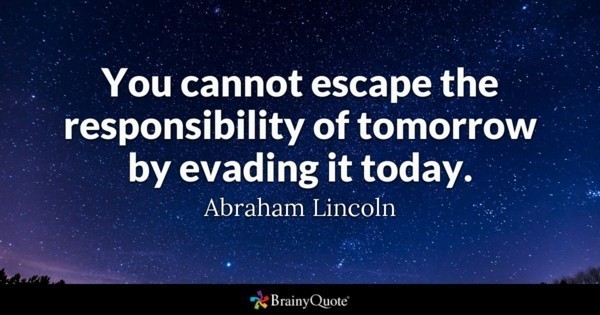 Announcements Week of 10/1
Sara Middlebrook
Friday, September 28, 2018
CTA GENERAL ANNOUNCEMENTS (Week of 10/1)
Middle School ArtPrize Field Trip: October 5 at 8:55 a.m. -12:45 p.m. Information is being sent home to families by way of email and hard copy!
CHARGER VOICES: Students in Charger Voices will again be doing our annual candy bar fundraiser. Candy bar boxes have been passed out. Students are responsible to either sell the entire box or return what they do not sell. Candy bars will be sold for $1 each. Please join us in helping the choir fundraise for our festival trips, choir music, and other events.
Red Flannel Festival Queen's Pageant: The Red Flannel Queen's Pageant is this Saturday, Sept. 29, 2018, at 7:30 p.m. in the Cedar Springs High School Auditorium. Doors open at 7:00 p.m. Pre-purchase tickets are available for $10 for adults, $5 for students at the Red Flannel Festival Office and the Cedar Springs Library, during open hours. Tickets at the door are $13 for adults and $5 for students. Come support the local contestants as they vie for the opportunity to represent the Cedar Springs community!
Charger Kid's Club Changes: We will be making some changes regarding CTA Charger Kids Club After Care. These changes are being made to ensure that we have the appropriate number of staff to support the needs of our students.
Please see the document and form here: https://core-docs.s3.amazonaws.com/documents/asset/uploaded_file/236440/Charger_Kids_Club.pdf and make note of the following changes:
Days will need to be scheduled ahead of time. For example you must fill out the month of October with the dates you are needing after care and turn those dates in along with payment by October 1st.

3:00 p.m.- 6:00 p.m. Monday through Friday

1:00 p.m- 6:00 p.m. Early Release Friday
Payment for the entire month will be due the first of each month.

$6 per day: *Days that are not scheduled ahead of time will be charged $10/student*

$9 per early release day: *Days that are not scheduled ahead of time will be charged $15/student*
Any student that is not picked up 3:30 p.m. will be charged a full day rate.
If you have any questions please amattson@ctachargers.org. Thank you for your flexibility and understanding that these changes are being made so that we can staff our aftercare with the appropriate amount of staff.
International Exchange Student Host Families Needed: Hosting a student offers a wonderful learning experience for not just the student you are taking in, but for your own children or even grandchildren. This year we have one student who is still in need of a permanent host family. Binh from Vietnam is currently attending CTA for his senior year of High School. He is with a welcome family, but would like to be placed with a local family in the school district. Binh has excellent English skills, outstanding academics, and extremely polite. This is his second year in the United States. He spent last year in Georgia and the first thing you will notice is his southern charm! He enjoys playing sports, hanging out with friends and watching American movies. Binh really likes to play soccer. His welcome family says that he will fit in well with any family. He likes to play with children, or just hang out and entertain himself. He is very easy going and gets along with everyone!This is an experience of a lifetime that you do not want to miss out on. For more information you can contact the ECEP office at 616-951-7010 or email us at ecep@ecepnet.org.


STUDENT SERVICES REMINDERS
Student Messages: Please use CTA's office telephone number to get messages to your students rather than texting them. Student cell phone use is restricted in the classroom and students' phones will be taken if they are not using them in compliance with teacher guidelines.
Tardy Sign-In Policy: If your child is late, a parent/guardian MUST bring them to the office to sign them in and get a pass. MS/HS need a pass after 7:45 a.m. and EL need a pass after 8:00 a.m. Building doors are locked at the times noted and students cannot go directly to their classroom door.
Medicine - Parents can drop off any meds to student services to give to their child during the school day. A staff member will dispense meds as directed, otherwise students are not permitted to have any medications in their possession while on school grounds. You will need to fill out a form – see Mrs. Atkins in Student Services.
Absence/Tardy - Please call student services @696-4905 Ext 211 if your child is going to be absent or late to school. If we don't know where your children are, we want to be sure you know where they are. You may leave a message at any time before or after school hours.
Paper Gator: You may drop off books, magazines and newspapers for recycling in the green paper gator on the west side of the main parking lot.
Box Tops for Education: Please save Box Tops for CTA Parent Association
Parent Portal - Infinite Campus
Want to access your student's grades and attendance information online? Email Sara Middlebrook at smiddlebrook@ctachargers.org to request an activation code.
Mobile App: Search "Infinite Campus" in your app store to stay up-to-date on your child
School code: nmhzyl or Creative Technologies Academy

Forgot your password? Email Sara – smiddlebrook@ctachargers.org