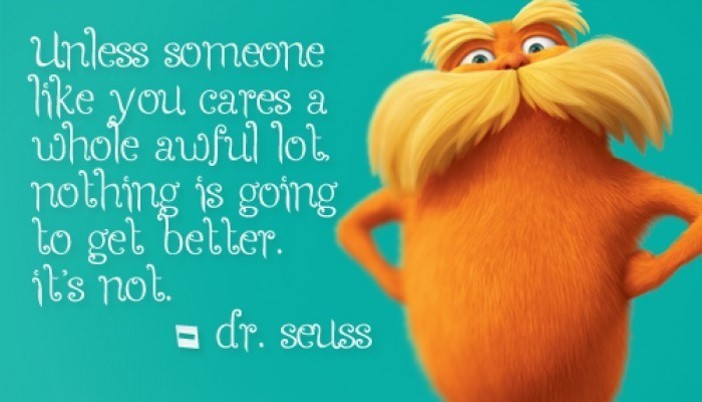 Announcements 11/19-11/30
Sara Middlebrook
Friday, November 16, 2018
CTA GENERAL ANNOUNCEMENTS (11/19)
*November Character Trait Focus: KINDNESS
STUDENT DROP OFF AND PICK UP: Please do not drop your student off or pick up in the north lot. The entrance/exit is not big enough for two cars and doing so causes a safety hazard. Thank you.
NHS KRISPY KREME FUNDRAISER: Pre-ordered donuts are available to pick-up during high school lunch (11:15 - 11:45 a.m.) or after school on Mon., Nov. 19.
**LIMITED SUPPLY OF INDIVIDUAL DONUTS WILL BE FOR SALE ON MON., NOV. 19 DURING MIDDLE AND HIGH SCHOOL LUNCHES.**
SCHOOL BANK: The school bank is supported by Independent Bank of Cedar Springs. Sixth grade students interviewed and were hired by Independent Bank. Students may open an account (and it is an official Independent Bank account) or use an existing Independent Bank account. During banking hours, students can make deposits or withdrawals from their account. Please consider teaching your children about finances while supporting the CTA sixth grade students who are working in positions as bank tellers and marketers!
CHARGERS SPELLING CLUB (Grades 3-8): Join Mrs. Bangma on Mondays from 3-3:30 p.m. to work on spelling for the Spelling Bee. The Spelling Bee will take place Jan. 17.
YEARBOOK CLUB NEEDS MEMBERS: Any 7-12th graders interested in helping create this year's yearbook are welcome to join the Yearbook Club. We meet every other Wednesday in Mrs. Rose's room (room 202 in the high school) from 2:45pm - 3:45pm. If you have questions, please ask Mrs. Rose or one of our amazing members!
FINE ARTS DEPARTMENT:
ELEMENTARY CONCERT "THE POLAR EXPRESS": Monday, Dec. 3 at 5:30 p.m. at the Cedar Springs High School auditorium. Students must arrive by 5:15 p.m. Look for more details to come home with your child!
CHARGER VOICES STUDENTS ARE SELLING CANDY BARS to raise money for our spring festival trip. Please support the choir and consider buying a candy bar.

CHARGER VOICES SPRING TRIP: On Friday, April 12th and Saturday, April 13th, Charger Voices will be participating in the Northern Michigan Choral Collaboration Festival in partnership with the Gaylord High School Choral Program. All students in Charger Voices are expected to be at this event. More details are being sent home with Charger Voices students.This event will take the place of our district festival event as we add variety to the types of experiences our students have in order to help their development as singers. The ultimate goal is for our programs to continue to grow and for our singers (both CTA and Gaylord High School) to learn from each other. Please mark this event on the calendar now as the expectation is that every student in Charger Voices will attend this trip. Please let me know if you have any questions or concerns. My email is jholtrop@ctachargers.org.
K-12 TUTORING AVAILABLE: The National Honor Society will be providing free tutoring after school every Thursday until 4pm. This is open to all students at CTA, and is a drop in session. If you have an elementary student you would like to attend these tutoring sessions, please contact Mrs. Rose at trose@ctachargers.org in order to ensure your student is picked up by our NHS team. Students can be picked up in Mrs. Rose's room at 4 p.m.
International Exchange Student Host Families Needed: This year we have one student who is still in need of a permanent host family. Binh from Vietnam is attending CTA for his senior year of High School. He is with a welcome family, but would like to be placed with a local family in the school district. Binh has excellent English skills, outstanding academics, and extremely polite. This is his second year in the United States. He spent last year in Georgia. He enjoys playing soccer, sports, hanging out with friends and watching American movies. He likes to play with children, or just hang out and entertain himself. He is very easy going and gets along with everyone! For more information you can contact the ECEP office at 616-951-7010 or email us at ecep@ecepnet.org.