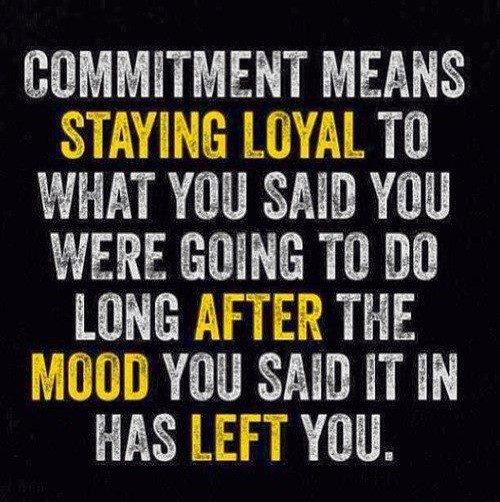 Announcements Week of 3/11
Sara Middlebrook
Friday, March 08, 2019
CTA GENERAL ANNOUNCEMENTS (3/11-15)
*March Character Trait Focus: WORK ETHIC
GIRLS VARSITY SOCCER (GRADES 7-12): Girls soccer starts Mon., March 11. First practice is 2:50-4:00 p.m. in Mr. Harding's room. Please make sure you have pay to play and a sports physical. Schedules will be handed out then. Contact Mr. Harding for more details at jharding@ctachargers.org.
K-5 SHOWCASE NIGHT: This event has been rescheduled to Tuesday, March 11. There is no need to re-sign up if you already did so, but there is still time sign up for sessions if you haven't done so already. Link to sign up for courses: https://www.signupgenius.com/go/5080448a8a728a0f85-ctacurriculum
HARMONIC CHARGERS TO PERFORM AT THE WEST MICHIGAN WHITECAPS: On Tuesday, April 16, our middle school choir, Harmonic Chargers, will be singing the National Anthem at the West Michigan Whitecaps game against the Lansing Lugnuts. This is an exciting family event for CTA. The game starts at 6:35 p.m. An order form for tickets is available from Mr. Holtrop or in the front office. Tickets are $15 a person. Families also have the opportunity to purchase food vouchers for $4, which includes a hot dog and drink. Tickets must be ordered by March 15. A portion of the ticket price goes right back to the choir for future fine arts purchases. Come join us for an evening of fun and support our music department! Any questions can be directed to Mr. Holtrop at jholtrop@ctachargers.org.
MOBILE DENTIST: The Mobile Dentist will be here on Fri., Mar. 15. If a student was seen here in the fall then they are on the list for March 15 as well. If they weren't seen in the fall and parents would like their child seen, they can stop in the office for a form.
HOMEWORK CLUB WITH NATIONAL HONOR SOCIETY: Our National Honor Society hosts a Homework Club every Thursday from 2:45pm - 4pm in Mrs. Rose's room in the high school building. This is a free tutoring opportunity for all students in grades K-12.
TOWN HALL MEETING "OUR STORY. OUR JOURNEY. OUR FUTURE": Monday, March 18, 6-7:00 p.m. in the CTA Auditorium.
ELEMENTARY STUDENT-LED CONFERENCES: These will be held the week of March 18 - be sure to sign up for a time slot via SignUpGenius with your child's teacher.
SCHOLASTIC BOOK FAIR: This will take place in the Elementary building March 18-21.
CTA SPRING MIDDLE SCHOOL AND HIGH SCHOOL STUDENT SHOWCASE: This will take place during the week of March 18th for grades 6-12. Students will use this opportunity to share with you their goals, progress, and achievements throughout the school year. The dates and times of student presentations will vary according to your child's assigned teacher; you will receive an email that will link you to the "Sign-up Genius" schedule for your specific teacher's schedule. From there, you can select a time that works best for you and your student. Each teacher has created a schedule that contains a variety of morning, afternoon, and evening hours to better accommodate busy lives! On the day of the event, your student will have twenty minutes to share and discuss with you his/her digital portfolio. As always, we are available via email or phone call to set up a showcase with families and students who cannot attend during these appointed days. Don't miss this chance to hear from your student!
CHRISTMAS CHOIR CONCERT DVDs NOW AVAILABLE: If you are interested in purchasing a DVD of the MS/HS Christmas Choir concert, we are selling them for $10. Order forms were passed out to choir students. If you need one, please contact Mr. Holtrop at jholtrop@ctachargers.org .
CEDAR SPRINGS JUNIOR BALL LEAGUE: Sign-Ups for the 2019 CSJBL will be held on March 11, 13, 19 and 21. Please visit www.csjbl.com for more details.
ALGOMA LITTLE LEAGUE REGISTRATION IS OPEN: Algoma Little League is looking for Baseball and Softball Players for the 2019 Season - all boys and girls, ages 4 to 16 are invited to take part in programs from T- Ball Level to Senior Level. Visit www.algomalittleleague.com for more information and to register online. Registration deadlines are March 1 for T-Ball through Majors, and April 1 for Juniors and Seniors.
PINE RIDGE BIBLE CAMP SUMMER CAMPS: Day camps and overnight camps available for students in 1st-12th grades. Located in Cedar Springs. Visit www.pineridgecamp.com for more details.