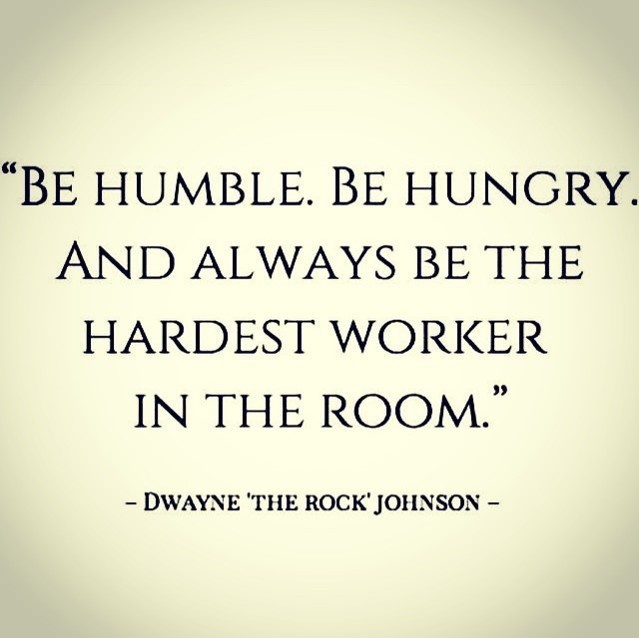 Announcements Week of 3/18
Sara Middlebrook
Friday, March 15, 2019
CTA GENERAL ANNOUNCEMENTS (3/18-22)
*March Character Trait Focus: WORK ETHIC
TOWN HALL MEETING "OUR STORY. OUR JOURNEY. OUR FUTURE": Monday, March 18, 6-7:00 p.m. in the CTA Auditorium.
ELEMENTARY STUDENT-LED CONFERENCES: These will be held the week of March 18 - be sure to sign up for a time slot via SignUpGenius with your child's teacher.
SCHOLASTIC BOOK FAIR: This will take place in the Elementary building March 18-21.
PARENTS OF AP COMPUTER SCIENCE ® STUDENTS: Please watch for an important letter coming home this weekend regarding the upcoming AP Computer Science® exam!
BAKE SALE TO BENEFIT THE DOWN SYNDROME ASSOCIATION OF WEST MICHIGAN: A bake sale will be held in the auditorium on Monday 3/18 beginning at 4:30 p.m. prior to the Town Hall Meeting and then again directly after the meeting. All proceeds will be donated to the Down Syndrome Association of West Michigan. If you are interested in donating baked goods to support World Down Syndrome Awareness Day, please contact me at vross@ctachargers.org.
ROCK YOUR SOCKS FOR WORLD DOWN SYNDROME AWARENESS DAY: On Thursday, March 21, wear wild and wacky socks to show support of those with Down syndrome!
CTA SPRING MIDDLE SCHOOL AND HIGH SCHOOL STUDENT SHOWCASE: This will take place during the week of March 18th for grades 6-12. Students will use this opportunity to share with you their goals, progress, and achievements throughout the school year. The dates and times of student presentations will vary according to your child's assigned teacher; you will receive an email that will link you to the "Sign-up Genius" schedule for your specific teacher's schedule. From there, you can select a time that works best for you and your student. Each teacher has created a schedule that contains a variety of morning, afternoon, and evening hours to better accommodate busy lives! On the day of the event, your student will have twenty minutes to share and discuss with you his/her digital portfolio. As always, we are available via email or phone call to set up a showcase with families and students who cannot attend during these appointed days. Don't miss this chance to hear from your student!
BASKETBALL BANQUET: March 21st at 6:00 p.m. in the cafeteria. 7th and 8th graders bring main dishes; 9th and 6th graders bring side dishes; 10th and 11th graders bring dessert dishes and 12th graders bring drinks.
STUDENTS VS. STAFF BASKETBALL GAME: March 26 at 4:30-6:00 p.m. at Red Hawk Elementary. Doors open at 4:15 p.m. Admittance is $1 per person. High school students are eligible to participate in the game.
ROGUE RIVER WATERSHED GREEN TEAM: LOOKING FOR HIGH SCHOOL STUDENTS FOR SUMMER 2019! Trout Unlimited is hiring local high school students to join their Green Team this summer. The Green Team is a paid high school work force made up of students that live, work, attend school, or church in the Rogue River watershed. Participants work alongside environmental professionals to carry out watershed restoration activities in their communities. They install and maintain green infrastructure practices like rain gardens, stream buffers, and bioswales on public and private property. They learn firsthand from university professors about watershed ecology, they collect and propagate native seeds, visit local LEED certified businesses, and form relationships with experts in the field, college mentors, and peers. Ultimately Trout Unlimited aims to empower youth to become stewards of their home waters and arm them with the tools and knowledge they need to be impactful citizens of their community. Not sure of your watershed? Use the tool at www.lgrow.org/watershedmap/ to find out. If you are interested in applying for the 2019 Green Team, please contact Jamie Vaughan at jvaughan@tu.org for an application. Applications will be accepted until April 1, 2019.
ELEMENTARY SPRING MUSIC PROGRAM "BROADWAY BEAT": Tuesday, May 7 at 5:30 p.m. at the Cedar Springs High School Auditorium. Students will need to arrive by 5:15 p.m. More information will be coming home closer to the performance date.
CHARGER VOICES SPRING TRIP: On Friday, April 12th and Saturday, April 13th, Charger Voices will be participating in the Northern Michigan Choral Collaboration Festival in partnership with the Gaylord High School Choral Program. This event will take the place of our district festival event as we add variety to the types of experiences our students have in order to help their development as singers. The ultimate goal is for our programs to continue to grow and for our singers (both CTA and Gaylord High School) to learn from each other. Please mark this event on the calendar now as the expectation is that every student in Charger Voices will attend this trip. Please let me know if you have any questions or concerns. My email is jholtrop@ctachargers.org.
MOBILE FOOD PANTRY: Hosted by Feeding America and Kent School Services Network on the third Monday of each month (March 18, April 15, May 20 and June 17) at the Cedar Springs Bus Garage. Registration begins at 4:30 p.m. and distribution is at 5:00 p.m.
INTELLIGENT LIVES MOVIE SCREENING: Intelligent Lives stars three pioneering young American adults with intellectual disabilities - Micah, Naieer and Naomie - who challenge perceptions of intelligence as they navigate high school, college and the workforce. Including a community conversation and refreshments with Janice Fialka. April 24 at 6:00 p.m. at Celebration Cinema North. Tickets are available at: https://gathr.us/screening/25107.
CHRISTMAS CHOIR CONCERT DVDs NOW AVAILABLE: If you are interested in purchasing a DVD of the MS/HS Christmas Choir concert, we are selling them for $10. Order forms were passed out to choir students. If you need one, please contact Mr. Holtrop at jholtrop@ctachargers.org .
CEDAR SPRINGS JUNIOR BALL LEAGUE: Sign-Ups for the 2019 CSJBL will be held on March 19 and 21. Please visit www.csjbl.com for more details.
ALGOMA LITTLE LEAGUE REGISTRATION IS OPEN: Algoma Little League is looking for Baseball and Softball Players for the 2019 Season - all boys and girls, ages 4 to 16 are invited to take part in programs from T- Ball Level to Senior Level. Visit www.algomalittleleague.com for more information and to register online. Registration deadlines are March 1 for T-Ball through Majors, and April 1 for Juniors and Seniors.
PINE RIDGE BIBLE CAMP SUMMER CAMPS: Day camps and overnight camps available for students in 1st-12th grades. Located in Cedar Springs. Visit www.pineridgecamp.com for more details.