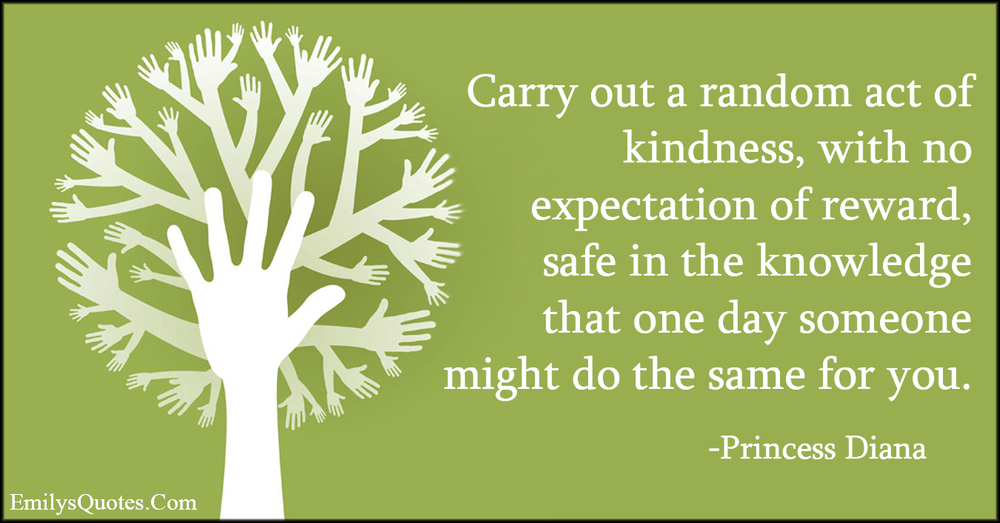 Announcements Week of 9/9
Sara Middlebrook
Monday, September 09, 2019
CTA GENERAL ANNOUNCEMENTS (9/9-13)
CHARACTER EDUCATION FOCUS: CARING (KINDNESS)
GET CONNECTED AT CTA: Learn about all the different ways to find the information you need regarding school events, groups, activities, athletics, extracurricular activities, the parent portal and more! Click here to learn more!
READ TO RIDE: Look for these to come home with your preschool-8th grade student. This is a reading incentive program for the Red Flannel Festival.
PARENT PORTAL INFINITE CAMPUS
Want to access your student's grades and attendance information online? Email Sara Middlebrook at smiddlebrook@ctachargers.org to request an activation code.
Parent Link: https://micloud1.infinitecampus.org/campus/portal/parents/cta.jsp
Student Link: https://micloud1.infinitecampus.org/campus/portal/students/cta.jsp
Mobile App: Search "Infinite Campus" in your app store to stay up-to-date on your child - you'll need to download the "Parent" version.
FALL DRAMA PERFORMANCE AUDITIONS: The fall performance is The Very UnMerry Adventures of Robin Hood and auditions will take place Monday, Sept. 16 beginning at 3:20 p.m. You will need to sign up for a time on the sheet posted on Mr. Morlan's door (room #111) and he will provide you with a script excerpt. Callback auditions (if needed) will take place on Wed., Sept. 18 beginning at 3:20 p.m. The final cast list will be posted by the end of school on September 19!
CROSS COUNTRY NOTICE: Students released early to leave for MSU Spartan Invite on Fri., Sept. 13. Released at 10:45 am from school.
INSTRUMENTAL MUSIC SURVEY : All 6-12 students will soon be receiving a brief google form survey sent to their school email from Mr. Morlan. This information gained from this survey will be vital to CTA Fine Arts program as we move forward, and all students are encouraged to fill it out as accurately as they can. Please return it no later than Friday, September 13.
CAREER EXPLORATION FOR GRADES 7-12
Kent ISD Career Readiness Events for Students & Parents
TALK & TOUR CAREER SERIES - Designed for students in grades 7-12, these free career exploration events are like getting 5 job shadows in one! Students & parents can hear directly from a panel of professionals, ask career questions, and tour the employer's workspace. Space is limited. Over 20 different career fields & industries will be featured over the course of the school year. Information and registration.
Upcoming Talk & Tour events:
Health Careers @ Mary Free Bed Rehab Hospital, Tues., September 11, 3:30 – 5:00 PM

Engineering Careers @ Enterprise Tool & Die, Wed., September 18, 2019, 6:00 PM – 7:30 PM

Biomedical Technology/Engineering Careers @ Medbio, Inc., Tues., October 1, 2019, 6:00 PM – 7:30 PM. Visit our webpage for the full schedule.
GRADES K-8 – TESTING INFORMATION FOR PARENTS:
During the month of September, your child will take tests called Measures of Academic Progress® (MAP®). We give students MAP tests to determine your child's instructional level and to measure academic growth throughout the school year, and from year to year in the areas of math and reading (K-8). Your child will take the tests on a computer. We are truly excited to begin a new era that focuses on every child's individual growth and achievement. Partnering to help all kids learn, parents and teachers can have a profound positive effect on the lives of our children.
Tips for Parents - Ways to help your child prepare for testing:
Meet with your child's teacher as often as needed to discuss his or her progress. Ask the teacher to suggest activities for you and your child to do at home to help prepare for tests and improve your child's understanding of schoolwork. Parents and teachers working together benefits students.

Provide a quiet, comfortable place for studying at home.

Make sure that your child is well rested on school days and especially the day of a test. Children who are tired are less able to pay attention in class or to handle the demands of a test.

Be sure to fuel up with breakfast on test day. A healthy body leads to a healthy, active mind.

Provide books and magazines for your child to read at home. By reading new materials, a child learns new words that might appear on a test. Ask your child's school about a suggested outside reading list or get suggestions from the public library.
If you have any questions about the testing, please contact Autumn Mattson at amattson@ctachargers.org or Jennifer Colin at jcolin@ctachargers.org.
NATIONAL HONOR SOCIETY: Interested and eligible students are invited to apply to the Creative Technologies Academy chapter of the National Honor Society. Students who have a 3.0 GPA or higher are eligible to apply. If your student is interested in becoming a member of this group, your student will need to see Mrs. Rose to get an application. All applications and recommendation forms will be due on October 9th at the start of the school day.
National Honor Society is a nationally recognized organization that seeks to promote and accomplish the following goals:
1. To create enthusiasm for scholarship

2. To encourage a desire to serve the community

3. To promote leadership

4. To develop character

5. To encourage citizenship
Eligibility for this group is first based on scholarship, as students need to maintain at least a 3.0 GPA to obtain an application. We meet to discuss ways in which we can foster leadership and character in our school and civic community. We also plan various community service projects in our school and civic community. Students are required to attend at least 80% of the meetings and volunteer 30 hours throughout the year. Most hours are done here at CTA or as a group. Not only is being a part of the National Honor Society a privilege, it is also a great asset on a college and job applications. Please contact Mrs. Rose with any additional questions you may have.
SYNERGY DANCE COMPANY is now open for jazz/contemporary, ballet, tap, hip hop and combination classes. Check them out at 14111 White Creek Ave NE, Ste D, Cedar Springs. (616) 263-9383.
SCOTT'S MUSIC CO. is offering guitar and ukelele lessons. Contact them to schedule lessons for your student! 55 #2 N. Main St., Cedar Springs, (616) 439-5111, www.scottsmusicco.com
STUDENT SERVICES INFORMATION
STUDENT MESSAGES: Please use CTA's office telephone number to get messages to your students rather than texting them. Student cell phone use is restricted in the classroom and students' phones will be taken if they are not using them in compliance with teacher guidelines.
TARDY SIGN-IN POLICY: If your child is late, a parent/guardian MUST bring them to the office to sign them in and get a pass. MS/HS need a pass after 7:45 a.m. and EL need a pass after 8:00 a.m. Building doors are locked at the times noted and students cannot go directly to their classroom door.
MEDICINE: Parents can drop off any meds to student services to give to their child during the school day. A staff member will dispense meds as directed, otherwise students are not permitted to have any medications in their possession while on school grounds. You will need to fill out a form – see Mrs. Atkins in Student Services.
ABSENT/TARDY: Please call student services @696-4905 Ext 211 if your child is going to be absent or late to school. If we don't know where your children are, we want to be sure you know where they are. You may leave a message at any time before or after school hours.
CHARGER KID'S CLUB: CTA has an after-school program for K-5 students. Chargers Kid's Club runs Monday through Friday from 3 – 6:00 p.m. The fee is $7 per day per child to attend. The program is also available on early release days from 1 – 6 p.m. for $10 per child. If you would like more information about the Charger Kid's Club, call CTA at 616-696-4905.
PAPER GATOR: You may drop off books, magazines and newspapers for recycling in the green paper gator on the west side of the main parking lot.
BOX TOPS FOR EDUCATION: Please download the mobile App and scan receipts for the CTA Parent Association.