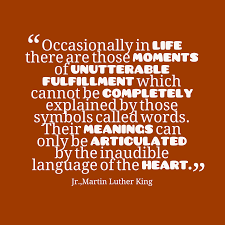 Announcements Week of 11/18
Sara Middlebrook
Friday, November 15, 2019
CHARACTER EDUCATION FOCUS: APPRECIATIVE
GVSU COLLEGE VISIT: Juniors and Seniors will be visiting GVSU's Allendale campus on Tuesday, November 19, 2019. The bus will be departing from CTA at 9:10 a.m., and will be returning back to CTA around 2:00 p.m. Students who are enrolled in off-campus programs are welcome to go, but should let their program instructors know to make sure they are not missing something important that day. Students were given permission slips, they need to make sure they are returned, or they will not be able to go. If you have any questions please contact Mrs. Dille, cdille@ctachargers.org. Thank You!
DRAMA CLUB FALL PERFORMANCE OF THE VERY UNMERRY ADVENTURES OF ROBIN HOOD: Tickets can be purchased in advance in the student services office.
Ticket prices are:
$3 in advance
$5 at the door
Show Dates:
Thursday, Nov. 21 @7:00 p.m.
Friday, Nov. 22 @7:00 p.m.
Saturday, Nov. 23 @5:00 p.m.
WINTER CONCERT INFORMATION
ELEMENTARY CONCERT: Our elementary school students will be presenting their winter concert in December!
WHEN: Wednesday, December 18.
WHERE: Cedar Springs High School Auditorium at 7 pm.
All students must be in the Cedar Springs High School choir room at 6:30 pm sharp.
DRESS CODE GUIDELINES: While there is no formal uniform requirement for our elementary schoolers, we kindly ask that you follow the following guidelines when dressing your student(s) for our concert.
Ideally, we will have either some kind of a collared shirt (polo/button up) or a nice sweater (no hoodies).

Dresses/modest length skirts are allowed, please have them wear nylons/leggings/shorts underneath.

Pants should be something close to khakis or slacks.

Any closed-toed shoes are acceptable, except those that light up (this could be a distraction).
Please avoid sending your students to the concert wearing any of the following clothing items: Open-toed shoes, Jeans, T-shirts, Shorts
The general idea is for us to have nicer clothes on the students for their performance. Any questions or concerns in regards to this may be brought to me via email at dmorlan@ctachargers.org. Looking forward to a great night with our CHARGERS!!
MS/HS WINTER CONCERT: 0ur middle school and high school choirs will be presenting their winter concert on Monday, December 16. The concert will take place in the Cedar Springs Auditorium at 7 pm. All students must be in the Cedar Springs choir room, in full uniform, and with all music, by 6:30 pm sharp.
The concert uniform for the 2019 - 2020 school year will be the same as in years previous. That means that we will provide the following items:
High School Gentlemen - Bow ties and Black Vest

High School Ladies - Black Concert Dress
Middle School Gentlemen - Bow Ties

Middle School Ladies - Black Skirts
The following items must be provided by families to complete our required concert uniform:
All Age Gentlemen - All black shoes, all black socks, all black dress pants (not jeans), white dress shirt

High School Ladies - All black shoes (flats only), black nylons
Middle School Ladies - All black shoes (flats only), black nylons, white dress shirt/blouse
Additionally, our final selection of the night will be Carol of the Bells, Arranged by Peter J. Wilhousky. During this piece, we would like to invite any alumni of the CTA music program to join us in singing. Those wanting music in advance may contact me directly. Any concerns in regards to this may be brought to me via email at dmorlan@ctachargers.org.
STUDENT SERVICES REMINDERS
Student Messages: Please use CTA's office telephone number (616-696-4905) to get messages to your students rather than texting them. Student cell phone use is restricted in the classroom and students' phones will be taken if they are not using them in compliance with teacher guidelines.
Tardy Sign-In Policy: If your child is late, a parent/guardian MUST bring them to the office to sign them in and get a pass. MS/HS need a pass after 7:45 a.m. and EL need a pass after 8:00 a.m. Building doors are locked at the times noted and students cannot go directly to their classroom door.
Medicine - Parents can drop off any meds to student services to give to their child during the school day. A staff member will dispense meds as directed, otherwise students are not permitted to have any medications in their possession while on school grounds. You will need to fill out a form – see Mrs. Atkins in Student Services.
Absence/Tardy - Please call student services @696-4905 Ext 211 if your child is going to be absent or late to school. If we don't know where your children are, we want to be sure you know where they are. You may leave a message at any time before or after school hours. If you have a pre-planned absence, you may notify us in advance. MS and HS Students need to have a pre-planned absence form completed by all teachers and parents must still call in.
Paper Gator: You may drop off books, magazines and newspapers for recycling in the green paper gator on the west side of the main parking lot.
Box Tops for Education: Please "save" Box Tops for CTA Parent Association by downloading the mobile app and scanning your receipts and adding Creative Technologies Academy to your receiving school!
Parent Portal - Infinite Campus
Want to access your student's grades and attendance information online? Email Sara Middlebrook at smiddlebrook@ctachargers.org to request an activation code.
Mobile App: Search "Infinite Campus" in your app store to stay up-to-date on your child. Be sure to use the parent or student-specific mobile app as this has all been updated.
School Name: Creative Technologies Academy

Forgot your password? Email Sara – smiddlebrook@ctachargers.org
·