We would love the opportunity to give you a personal tour of our school.
If you are interested in information for grades K-5th grade, please contact Kate Bialkowsk.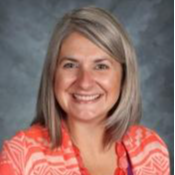 If you are interested in information for grades 6-12th grade, please contact Jenny Bangma
To Apply: It is required for anyone interested in attending CTA, to set up an enrollment meeting and tour with Principal Jenny Bangma (grades 6-12) or Principal Kate Bialkowski, (grades K-5). Contact Mrs. Bangma at jbangma@ctachargers.org and Mrs. Bialkowski at kbialkowski@ctachargers.org. The Academy phone number is (616) 696-4905.
Parents must have all of the following materials turned in to be considered for enrollment at CTA:
1. Registration Packet
2. Copy of original birth certificate
3. Copy of immunization records
These documents can be dropped off in the student services office during regular business hours, mailed to 350 Pine Street Cedar Springs MI 49319, by email to the principal for the appropriate grade level, or fax 616-696-4920.
Admissions Policy: Open enrollment for the next academic year is always from 7:45 am on January 15th until 3:30 pm on February 15th. When open enrollment ends, applications are counted. If there are fewer applicants than openings, all students will be accepted. If there are more applicants than openings the Academy will conduct a random selection lottery. The lottery is a random selection to determine who will be accepted and who will be put on waiting lists. A lottery is a public event, but your attendance is not required for acceptance. CTA will notify parents of the results. Applications received after open enrollment are accepted on a first-come, first-served basis for any remaining openings, with preference given to siblings of students already enrolled at CTA. If all the positions are filled when CTA receives the completed enrollment documents, the student will be added to the end of the waiting list for his/her grade. When a student is accepted for enrollment he/she will receive an acceptance letter from the Academy. If your student is on the waiting list you will be notified by mail or phone if an opening comes available for your student.
CTA is a non-profit tuition-free public school academy. CTA admits students of any gender, race, color, religion, disability, national and ethnic group origin or any other legally protected characteristic to its programs, activities, or employment opportunities.