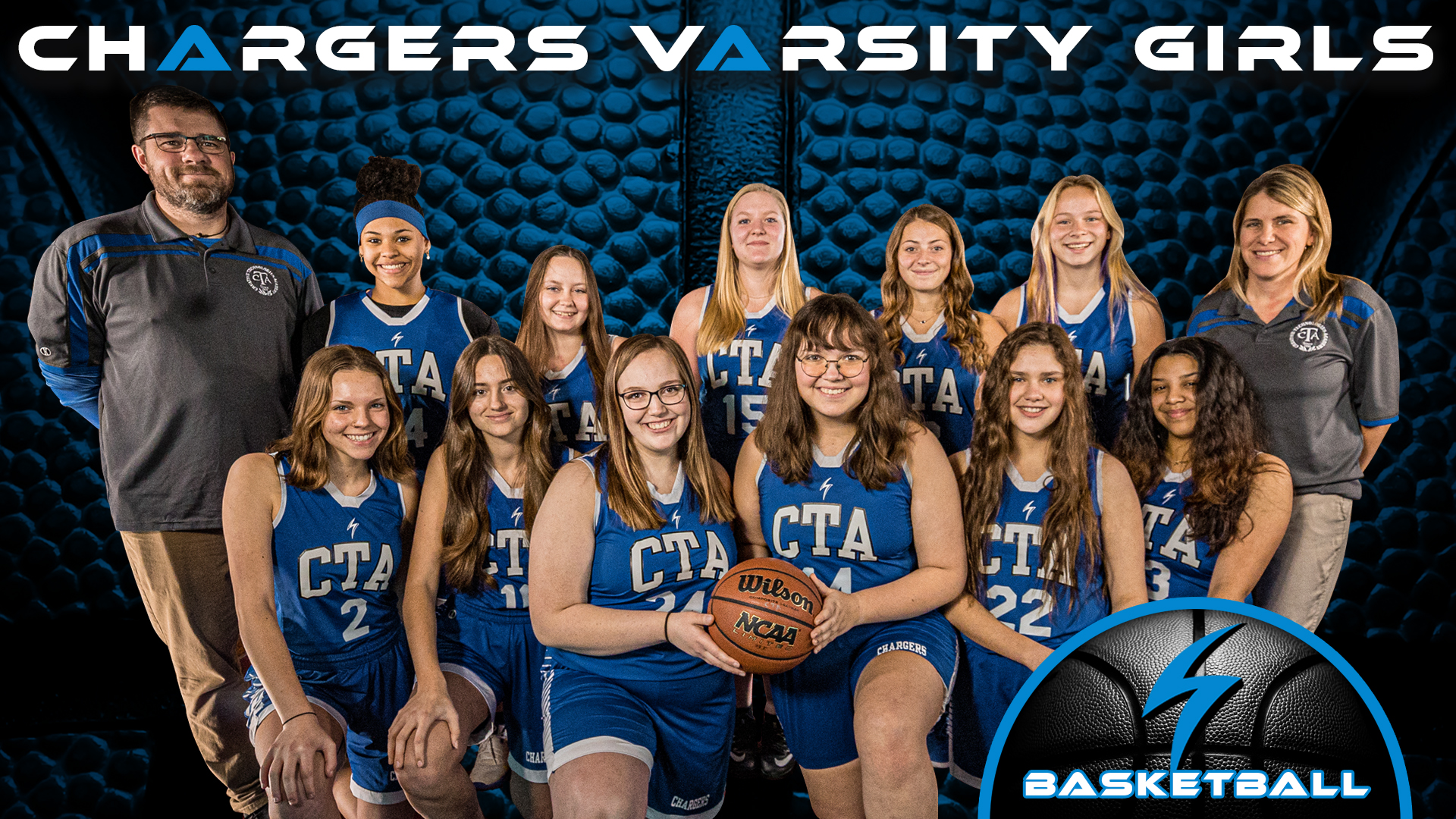 CTA GIRLS BASKETBALL
The journey for our girls basketball program began in 2008. The program started by Coach Greene and Coach Vandenberg began very humbly with only one win in their first year. It was a triple overtime barn burner versus Grattan Academy. As the years went by the core group that started the team stayed together and began to build chemistry on and off the court. This chemistry led to more wins as Coach Greene began to build confidence in the players.
This confidence paid off in the 2011-2012 season as the Lady Chargers won the West Michigan Academy of Environmental Science Tournament and ended the season with an 11-6 record. The following year led to even greater heights as the team went 12-4, which included winning their last eight games.
Through the years what has been learned by our Lady Chargers has gone well beyond the basketball court. The leadership skills that the players developed spilled into the classrooms and hallways and directly impacted life on campus. We look forward to the future with great excitement as we watch how they continue to be leaders on and off the court.
During the 2019-2020 season, the ladies won the first conference title at CTA !
If you are interested in our girls basketball program please contact our coach, Lisa Perry, at lperry@ctachargers.org or Athletic Director Justin Harding at athleticdirector@ctachargers.org