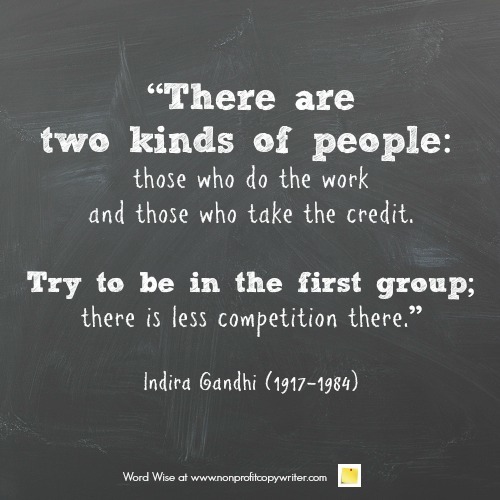 Announcements Week of 4/22
Sara Middlebrook
Friday, April 19, 2019
CTA GENERAL ANNOUNCEMENTS (4/22-26)
*April Character Trait Focus: WORK ETHIC
M-STEP AND NWEA TESTING SCHEDULE:
6th Grade NWEA Math - April 22

2nd Grade NWEA Reading - April 23

1st Grade NWEA Reading - April 23

7th Grade NWEA Math - April 24

Kindergarten NWEA Reading - April 24
SCHOOL BANK MATCH: Mr. George will match up to $1.00 for each deposit made by K-8 students on May 3 at School Bank between 9-10:00 a.m.
NHS HOMEWORK CLUB: Homework Club has wrapped up it's first year. Thank you to the NHS students who offered tutoring students and thank you to the students who utilized the assistance of NHS students!
MOMMY/SON NERF OUTING: Saturday, April 27 from 1-3:00 p.m. Registration forms were due Friday, April 19.
FINE ARTS DEPARTMENT:
SPRING MUSICAL: Tickets are on sale now for our spring musical "You're a Good Man, Charlie Brown" on May 3 and 4 at 7:30 p.m. You will not want to miss this show! This musical is based on the beloved Charlie Brown comic book by Charles Schulz and features all of your favorite characters such as Charlie Brown, Snoopy, Linus, Lucy, Sally, Schroeder, and more! Tickets are $6 in advance or $7 the day of the show. Tickets can be purchased from Mrs. Middlebrook in the administration building. Get your tickets early because this show is likely to sell out!
ELEMENTARY SPRING MUSIC PROGRAM "BROADWAY BEAT": Tuesday, May 7 at 5:30 p.m. at the Cedar Springs High School Auditorium. Students will need to arrive by 5:15 p.m. More information will be coming home closer to the performance date.
MIDDLE SCHOOL AND HIGH SCHOOL CHOIR CONCERT: Thursday, May 9th at 7:00 p.m. in CSHS Auditorium. More details to come.
HIGH SCHOOL GRADUATION: Friday, May 17 at 7:00 p.m. in the CSHS Auditorium Charger Voices will be performing. More details to come.
8TH GRADE PROMOTION: Monday, May 20 at 6:00 p.m. in CTA Auditorium - Middle School Choir will be performing. More details to come.
PA Auction Fundraiser: We still are still in need of volunteers to help create themed baskets to auction off for our PA fundraiser. If you are interested in helping with this event, please click the link below for more information. https://www.signupgenius.com/go/4090945a4ac2da1f49-pathemed
STUDENTS VS. STAFF SOFTBALL GAME: Thursday, May 9 at 3:30-5:00/5:30 p.m. in the CTA field. High schoolers may play in the game.
GRCC SUMMER CAMP OPPORTUNITIES: Workforce Training is pleased to offer amazing experiences for young people entering grades six through grade nine. Their focus is to make these camps hands on and interactive in skilled trades careers. Space is limited. Camps include: Construction Camp, Culinary Camp, Manufacturing Camp and Woodworking Camp. Visit https://www.grcc.edu/workforcetraining/summercamps for more information.
CTA CHALLENGE: Parents and students who submit their CTA story via written or video format will be entered in a drawing to win an iPad. Send this to dgeorge@ctachargers.org, amattson@ctachargers.org or jcolin@ctachargers.org. AND parents and students who refer a student who enrolls and attends for the entire 2019-20 school year will be entered to win an IPAD and receive a $100 Amazon gift card.
MOBILE FOOD PANTRY: Hosted by Feeding America and Kent School Services Network on the third Monday of each month (May 20 and June 17) at the Cedar Springs Bus Garage. Registration begins at 4:30 p.m. and distribution is at 5:00 p.m.
INTELLIGENT LIVES MOVIE SCREENING: Intelligent Lives stars three pioneering young American adults with intellectual disabilities - Micah, Naieer and Naomie - who challenge perceptions of intelligence as they navigate high school, college and the workforce. Including a community conversation and refreshments with Janice Fialka. April 24 at 6:00 p.m. at Celebration Cinema North. Tickets are available at: https://gathr.us/screening/25107.
HOST AN EXCHANGE STUDENT FOR 2019-20: Becoming a HOST FAMILY to an INTERNATIONAL HIGH SCHOOL STUDENT is a rewarding and fun experience. You share the American high school experience with a student from another country, and in turn your family will learn about their country and culture. Lifelong friendships are often formed. It is a simple process. We have exchange students from all over the world looking to experience America with a resident family. I will work with you to find a good match for your family. Each student that is hosted through CETUSA (Council for Educational Travel, USA) is fully insured with health insurance and comes with their own spending money. As their American family you just provide a bedroom (can be shared with a sibling), family meals and a loving home. Contact Sue Hughes, CETUSA Local Coordinator, TODAY for more information on this amazing opportunity: Suebhughes57@gmail.com or 616-550-8463, www.cetusa.org.