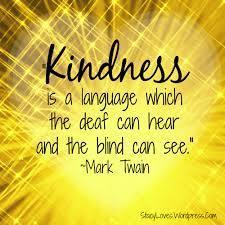 Announcements Week of 9/16
Sara Middlebrook
Friday, September 13, 2019
CTA GENERAL ANNOUNCEMENTS (9/16-20)
CHARACTER EDUCATION FOCUS: CARING (KINDNESS)
FALL DRAMA PERFORMANCE AUDITIONS: The fall performance is The Very UnMerry Adventures of Robin Hood and auditions will take place Monday, Sept. 16 beginning at 3:20 p.m. You will need to sign up for a time on the sheet posted on Mr. Morlan's door (room #111) and he will provide you with a script excerpt. Callback auditions (if needed) will take place on Wed., Sept. 18 beginning at 3:20 p.m. The final cast list will be posted by the end of school on September 19!
OCTOBER CHARGER KIDS CLUB: October schedule and tuition are due Fri., Sept. 27. Forms and payment can be dropped off to Student Services or to a Kid's Club After School team member.
CAREER EXPLORATION FOR GRADES 7-12
Kent ISD Career Readiness Events for Students & Parents
TALK & TOUR CAREER SERIES - Designed for students in grades 7-12, these free career exploration events are like getting 5 job shadows in one! Students & parents can hear directly from a panel of professionals, ask career questions, and tour the employer's workspace. Space is limited. Over 20 different career fields & industries will be featured over the course of the school year. Information and registration.
Upcoming Talk & Tour events:
Engineering Careers @ Enterprise Tool & Die, Wed., September 18, 2019, 6:00 PM – 7:30 PM

Biomedical Technology/Engineering Careers @ Medbio, Inc., Tues., October 1, 2019, 6:00 PM – 7:30 PM. Visit our webpage for the full schedule.
GRADES K-8 – TESTING INFORMATION FOR PARENTS:
During the month of September, your child will take tests called Measures of Academic Progress® (MAP®). We give students MAP tests to determine your child's instructional level and to measure academic growth throughout the school year, and from year to year in the areas of math and reading (K-8). Your child will take the tests on a computer. We are truly excited to begin a new era that focuses on every child's individual growth and achievement. Partnering to help all kids learn, parents and teachers can have a profound positive effect on the lives of our children.
Tips for Parents - Ways to help your child prepare for testing:
Meet with your child's teacher as often as needed to discuss his or her progress. Ask the teacher to suggest activities for you and your child to do at home to help prepare for tests and improve your child's understanding of schoolwork. Parents and teachers working together benefits students.

Provide a quiet, comfortable place for studying at home.

Make sure that your child is well rested on school days and especially the day of a test. Children who are tired are less able to pay attention in class or to handle the demands of a test.

Be sure to fuel up with breakfast on test day. A healthy body leads to a healthy, active mind.

Provide books and magazines for your child to read at home. By reading new materials, a child learns new words that might appear on a test. Ask your child's school about a suggested outside reading list or get suggestions from the public library.
If you have any questions about the testing, please contact Autumn Mattson at amattson@ctachargers.org or Jennifer Colin at jcolin@ctachargers.org.
SYNERGY DANCE COMPANY is now open for jazz/contemporary, ballet, tap, hip hop and combination classes. Check them out at 14111 White Creek Ave NE, Ste D, Cedar Springs. (616) 263-9383.
SCOTT'S MUSIC CO. is offering guitar and ukelele lessons. Contact them to schedule lessons for your student! 55 #2 N. Main St., Cedar Springs, (616) 439-5111, www.scottsmusicco.com