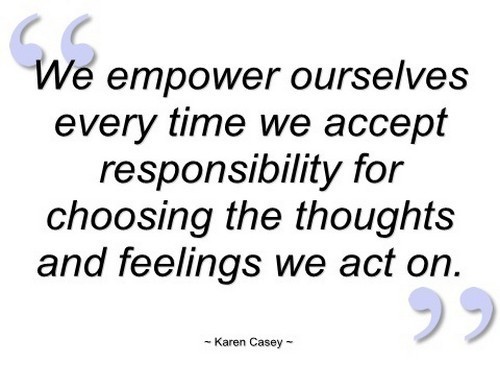 Announcements Week of 2/24
Sara Middlebrook
Friday, February 21, 2020
CTA GENERAL ANNOUNCEMENTS (2/24-28)
CHARACTER EDUCATION FOCUS: EMPOWERING
REGIONAL SPELLING BEE: The Regional Spelling Bee will take place on Tues., Feb. 25 at 4 p.m. at Crossroads Middle School in Grand Rapids! Please send encouragement and well-wishes to Jaxon Morey and Raelynn Dells!
CHARGER KIDS CLUB: Charger Kids Club Aftercare March Tuition and Enrollment forms are due Thurs., Feb. 27.
CHARTER SCHOOL FUNDING AT RISK: Just a few short months ago, Governor Whitmer vetoed $35M slated for charter students, using our kids as political leverage to achieve other budget goals. Together, we spoke up - 15,000+ teachers, parents, grandparents, school leaders and advocates alike - and our elected officials heard us loud and clear, restoring the funding after three long months. Now, those same lawmakers are hard at work negotiating next year's state budget, and they need to know that our students are a PRIORITY. Simply put, they need to hear that we won't settle for anything less than EQUALITY in this budget. It only takes 60 seconds to send your local elected officials a message - YOUR voice has the potential for HUGE impact! Click here to make your voice be heard.
FINE ARTS DEPARTMENT:
MUSIC CLUB: Our first Instrumental Music Club meeting for students in 6th-12th grades will be Monday, February 24, from 3:00 pm - 5:00 pm in Mr. Morlan's classroom. Everyone who signed up is encouraged to come to this meeting! Students who did not get a chance to sign up, but still wish to join the club should see Mr. Morlan ASAP. Email Mr. Morlan at dmorlan@ctachargers.org if you have questions.
ATHLETICS DEPARTMENT:
High School Baseball - Co-op with Algoma Christian: If interested please see Mr. Harding for information. Practice will start at Algoma Sportsplex March 25 at 3:30-6 p.m.
Middle School/High School Girls Soccer : Conditioning will start the Week of March 16. Please stay tuned for upcoming information
KENT CAREER TECH CENTER IS HAVING THEIR OPEN HOUSE ON MARCH 5, FROM 5-7 P.M.: Discover what the Tech Center and all of Kent ISD's exciting high school programs have to offer. For more information please see or email Mrs. Dille: cdille@ctachargers.org.
ART CLUB: Tuesday, March 3 from 2:45-3:30 p.m. in Mrs. Puntney's room (#207). Taught by an art parent. Contact Mrs. Puntney (mpuntney@ctachargers.org) if you are interested.
CTA ENROLLMENT TOURS: Please encourage friends who may be interested in attending CTA in the 2020-21 school year to stop by the Administration building during one of our scheduled Enrollment Tour time slots. No appointment is necessary!
Thurs., Feb. 27 @8:30 a.m.

Thurs., Mar. 5 @ 8:30 a.m.

Mon., Mar. 9 @7:00 p.m.

Sat., Mar. 21@ 10:00 a.m.
GERALD R. FORD STUDENT WRITING CHALLENGE: Students in grades 9-12 are invited to submit an essay, narrative, or prose on the topic of determination. Some ideas include: How do YOU define determination, grit, or perseverance? Tell about a time that your own determination was tested and you prevailed. Is there someone in your life, or in history, that you admire for their determination? The essay should be 500-750 words and can be submitted online or by mail. The deadline is March 13, 2020. First place will receive a cash prize of $1,000 plus a $500 Meijer gift card for their teacher; second place will receive $750 plus a $250 Meijer gift card for their teacher; and third place will receive $500 plus a $100 Meijer gift card for their teacher. There will also be up to seven Honorable Mention awards winning $250 each. For more information and rules visit https://geraldrfordfoundation.org/student-essay-challenge.
SCHOLARSHIP INFORMATION:
CEDAR SPRINGS WOMEN'S CLUB SCHOLARSHIP: Every year the Cedar Springs Women's Club awards a $1000 scholarship to a female of any age, who resides in the Cedar Springs Public School District. The recipient may be considering any type of skill training or degree program. The scholarship is awarded based on a competitive process which considers a typed essay, personal or academic achievement, as well as family, school and community activities. All awards are made without regard to race, creed, color, religion, or national origin. Application can be found here: https://5il.co/canf. Applicants must MAIL five copies of the completed application with essay to the Cedar Springs Women's Club and must be postmarked by March 15, 2020. For questions or further information, call Sue at 616-696-0456 or Carol at 616-696-0090.
ROGER B. CHAFFEE SCHOLARSHIP FUND: The Roger B. Chaffee Scholarship Fund presents a $3,000 scholarship each year to an outstanding senior from a Kent ISD high school who intents to pursue a college career in engineering, mathematics, or the sciences relating to space technology. Applications are available at www.rogerbchaffeescholarship.com. Deadline is Sat., Feb. 29, 2020.
MARY JANE DOCKERAY SCHOLARSHIP We are pleased to announce the Mary Jane Dockeray Scholarship sponsored by the Regional Math and Science Center at Grand Valley State University. This is a named scholarship in honor of Mary Jane Dockeray, founding curator of the Blandford Nature Center in Grand Rapids. Each year, the Mary Jane Dockeray Scholarships for Careers in Science are awarded to graduating high school seniors from public or private schools in the Kent, Muskegon, and Ottawa Intermediate School Districts with an interest in pursuing a career in science. Two $2,500 scholarships will be awarded this year to graduating seniors who plan to pursue a career in science. The application process consists of submitting the completed application form, a personal essay, a high school transcript, and two recommendations in support of the applicant. Detailed information and application forms can be obtained by contacting high school counselors within the three counties listed above or by contacting the RMSC at (616) 331-2267. Deadline is March 30, 2020. Click here for more information: https://www.gvsu.edu/rmsc/mary-jane-dockeray-scholarship-24.htm