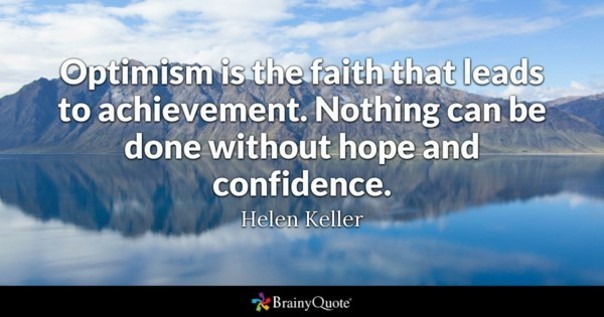 Announcements Week of 2/25
Sara Middlebrook
Friday, February 22, 2019
CTA GENERAL ANNOUNCEMENTS (2/25-3/1)
*February Character Trait Focus: OPTIMISM
REVISED SCHOOL CALENDAR NOTICE: Due to the excessive number of school cancellations due to inclement weather, CTA has added the following days to its school calendar. Please see the email that was sent home on Feb. 21 with more details.
June 3 – Regular full day of school

June 4 – Regular full day of school

June 5 – Early Release for Students and Staff

June 6 – Early Release for Students and Staff

June 7 – Early Release for Students and Staff
2019-20 CENSUS VERIFICATION FORMS: These packets were sent home with your child on Wed., Feb. 20 and will need to be returned by Fri., Mar. 1 in order to secure your child's spot at CTA for the 2019-20 school year.
PARENT HEALTH CLASS MEETING (4TH & 5TH GRADE): February 28 at 3:30 in Mrs. Norman's room (Room 107). This is an informational meeting regarding the health class that is offered to our 4th and 5th grade students. You will get an opportunity to learn what the curriculum looks like, get information ahead of time so that you are prepared, and/or find ways to opt out. If you are not able to make this meeting, a sealed envelope with all of the information will be sent home. However, it will be great if you can make it to help with any questions/concerns you may have. Feel free to email Mrs. Norman for more information knorman@ctachargers.org.
K-5 SHOWCASE NIGHT is February 25th. Link to sign up for courses: https://www.signupgenius.com/go/5080448a8a728a0f85-ctacurriculum
ATHLETICS SENIOR NIGHT: Thursday, Feb. 28 at Red Hawk Elementary. Will take place in between the boys and girls basketball games. Seniors from Cross Country, Boys' Soccer, Girls' Basketball and Boys' Basketball will be honored.
PIE SALES VOLUNTEERS NEEDED: We are in need of volunteers to help make and transport pies for our PA fundraiser. Volunteers are needed Friday, March 1 and Saturday, March 2. There are a variety of ways to volunteer - please see the link below and we hope to see you there! https://www.signupgenius.com/go/4090945a4ac2da1f49-ctapie
CHARGER KIDS CLUB aftercare March student schedule and payments due by Friday March 1st. Please complete school form and hand into office. Unscheduled students will be charged drop in rates beginning Monday March 4th.
PARKING LOT REMINDERS FOR A.M. DROP-OFF FROM DAN CLARK: Please remember that the 4 spots along the drive by the Admin building are for immediate drop off only - drivers should not be parking and exiting their vehicles. Students should exit vehicles immediately upon arrival in order to keep the traffic flow going. The Admin building is open for MS/HS students daily beginning at 6:45 a.m. where students can wait for classes to begin. Please do not pull in behind the last parking spot as this is a safety issue and creates dangerous situations for those traveling on Pine St. and obstructs the view of those trying to leave campus.
GIRLS CHARGING AHEAD: Girls Charging Ahead at Creative Technologies Academy hopes to inspire girls in their confidence, character, and health. Throughout the season we will focus on growing our self-esteem, developing our character, and building healthy habits. Practices will be held twice per week on Tuesdays and Thursdays from 3:15- 4:30 beginning March 5th. We are inviting third through eighth graders to participate in the program. Middle school students will be asked to assume a leadership role and serve as peer mentors for our younger runners. Please see information packet that came home with students or email kcampbell@ctachargers.org for more information.
PA MEETING has been rescheduled for Tues., Feb. 26 at 6:30 due to the K-5 Showcase night.
CHRISTMAS CHOIR CONCERT DVDs NOW AVAILABLE: If you are interested in purchasing a DVD of the MS/HS Christmas Choir concert, we are selling them for $10. Order forms were passed out to choir students. If you need one, please contact Mr. Holtrop at jholtrop@ctachargers.org .
CLOSE UP SCHOLARSHIP OPPORTUNITY: Kent ISD is pleased to announce the availability of two scholarship programs to support local school efforts to send students to Close Up, a civics education program in Washington DC. All scholarship applications are due by February 28th. Qualifying students are permitted to apply for both programs. Please direct questions to James Hissong, Kent ISD Grants and Development Coordinator (jameshissong@kentisd.org or 616-365-2273). See flier for more details. Interested in learning more about Close Up? Please visit https://www.closeup.org/
ALGOMA LITTLE LEAGUE REGISTRATION IS OPEN: Algoma Little League is looking for Baseball and Softball Players for the 2019 Season - all boys and girls, ages 4 to 16 are invited to take part in programs from T- Ball Level to Senior Level. Visit www.algomalittleleague.com for more information and to register online. Registration deadlines are March 1 for T-Ball through Majors, and April 1 for Juniors and Seniors.
PINE RIDGE BIBLE CAMP SUMMER CAMPS: Day camps and overnight camps available for students in 1st-12th grades. Located in Cedar Springs. Visit www.pineridgecamp.com for more details.