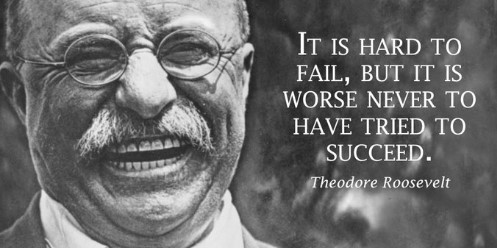 Announcements Week of 1/13
Sara Middlebrook
Friday, January 10, 2020
CTA GENERAL ANNOUNCEMENTS (1/13 - 17)
CHARACTER EDUCATION FOCUS: Growth-Minded (Optimism)
SEMESTER 1 GRADES are now available on the Infinite Campus portal for all grades K-12. If you need help accessing or setting up your account, please contact Mrs. Middlebrook at smiddlebrook@ctachargers.org.
JOSTENS: Reminder that Jostens will be here on Tues., Jan. 14 at 9:45 a.m. in the cafeteria to collect cap and gown packets and class ring packets. The Jostens rep will be able to help size gowns and rings if needed.
ANNIE JR. SPRING MUSICAL AUDITIONS: Auditions for the musical will take place on Tues., Jan. 14 at 3:10 pm in Mr. Morlan's room. Students who wish to audition will need to sign up for a time slot on Mr. Morlan's door. If callbacks are needed, they will take place on Jan. 16 at 3:10 pm in Mr. Morlan's room. If you do not hear from Mr. Morlan in the evening of January 14, you are NOT needed for callbacks.
SCHOLARSHIP INFORMATION:
UNIVERSITY CLUB OF GRAND RAPIDS SCHOLARSHIP: The University Club of Grand Rapids Scholarship Foundation has been established for individuals who intend to build, support, and serve the West Michigan community after college graduation. Applicants may attend any college or accredited vocational school: in state, out of state, 2-year or 4-year program. Amount of Scholarship: $1,000.00 that may be renewed for 3 consecutive years. See Mrs. Dille for application. Application deadline is Feb. 3, 2020.
ATTENTION GRADUATING CLASS OF 2020: Lake Michigan Credit Union is celebrating its 30th year of providing high school seniors with the Lloyd F. Hutt Scholarship! You could be one of 15 students to receive $2,000.00 towards college by answering the following question: "In 30 years, what's the one thing you hope you still have and why? Deadline is 1/31/20. Learn more at LMCU.org/Hutt.
MARY JANE DOCKERAY SCHOLARSHIP We are pleased to announce the Mary Jane Dockeray Scholarship sponsored by the Regional Math and Science Center at Grand Valley State University. This is a named scholarship in honor of Mary Jane Dockeray, founding curator of the Blandford Nature Center in Grand Rapids. Each year, the Mary Jane Dockeray Scholarships for Careers in Science are awarded to graduating high school seniors from public or private schools in the Kent, Muskegon, and Ottawa Intermediate School Districts with an interest in pursuing a career in science. Two $2,500 scholarships will be awarded this year to graduating seniors who plan to pursue a career in science. The application process consists of submitting the completed application form, a personal essay, a high school transcript, and two recommendations in support of the applicant. Detailed information and application forms can be obtained by contacting high school counselors within the three counties listed above or by contacting the RMSC at (616) 331-2267. Deadline is March 30, 2020. Click here for more information: https://www.gvsu.edu/rmsc/mary-jane-dockeray-scholarship-24.htm