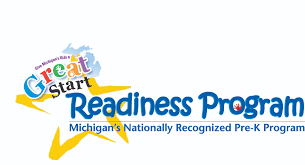 Preschool Information
Autumn Mattson
Monday, August 06, 2018
Greetings CTA Families!
We are so excited to announce that starting this school year CTA will have GSRP 4 year old preschool.
Starting tomorrow (8/7/18) if you are interested in enrolling your child please visit this link: https://preschool.kentisd.org/
Be sure to select Creative Technologies Academy as your school of choice!
Because this is a GSRP program there are only 16 slots available for students. These slots will be awarded based on income and the Kent Intermediate School District will be contacting families regarding final placement.
Please contact Autumn Mattson (amattson@ctachargers.org) if you have any questions.